I am a writer. I am a reader. A listener. I create things and set them free in the wild and see what happens. I learn. I try something new. I fail. I fall down. Insert quote….."Why do we fall sir? So we might learn to pick ourselves up." And I do. And I have. And I will again. Evolvement. Each and every moment whole unto itself and a potential next moment. I take the leap.
Born in Montana to a father who worked in the missile silos for the Air Force I have lived in Texas, Hawaii, England, Virginia, and now call California home. I was last seen in school at the University of North Texas where I met my wife and escaped with a degree in film.
Speaking of my wife, I asked her to marry me at the bottom of the Grand Canyon under a waterfall.
I am a third generation Eagle Scout.
I love music. I have written hundreds of songs. Many many bad ones. A few good ones. I learned the craft of recording music because at a young age I was in love with the Beach Boys and later the Beatles. Now I mix sound for TV and film.
When the first iPad came out I learned to write code so I could make an app for my daughter. It's a mixer for kids called Mixeroo.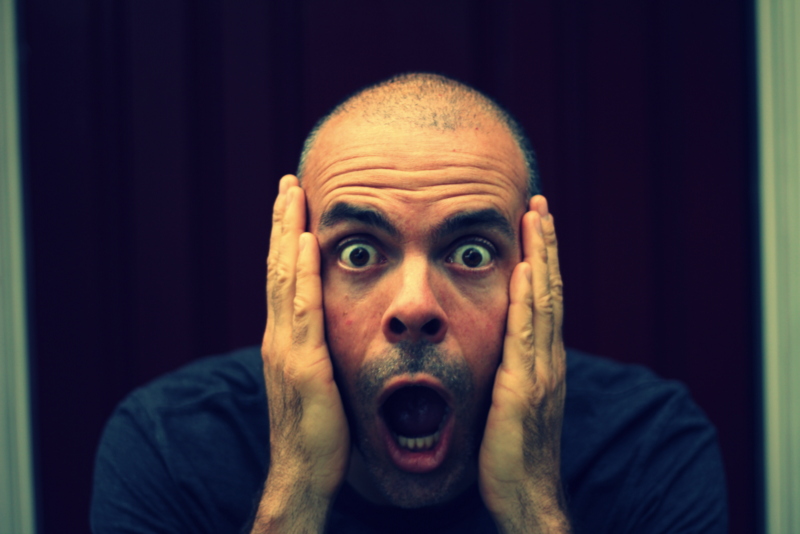 My son took this picture of me and I love it because he was able to capture a side of me that no one else has been able to. Insert quote….."We are the otters of the universe." And I am.
My latest exploration is the novel. When I set out on the path it was my wife who told me that I should write whatever I wanted. She told me not to think about what it would become or who would read it or if it would sell. Just write whatever I wanted. It was and still is the best advice I have ever been given. So I did. And then a few chapters into the book I was writing I started writing another book. And that other book is the first one I completed. And it may just turn into a trilogy.
I will leave you with this if you have come this far. The first full recording I released was under a band moniker called Jitterwheel and the CD was called Nothing to Carry. I still love that title. Nothing to carry. It was from something I read that went something like: "What is the heaviest burden?" asked the child. "To have nothing to carry," answered the old man. I have since found a quote I thing brings the idea more in to focus. Insert quote…. "We must be willing to get rid of the life we've planned, so as to have the life that is waiting for us"

So here I am among the multitude, learning to get rid of the life I had planned and ready for the life that is waiting for me.
Cheers,
Kirk
Feel free to contact me by email or follow me on Twitter or Facebook.
Disclosure or the legal stuff I need to let you know about:
Many of the links on this site are affiliate links and will take you to another site where you can decide if what I have referenced might be something that you would like to purchase. If you choose to buy something after clicking on these link I may earn a commission. Please rest assured that the content of this blog is not influenced by anything other than my own curiosity.
Insert quote #1 – From Alfred Pennyworth in Batman Begins
Insert quote #2 – From Richard Back in Illusions
Insert quote #3 – From Joseph Campbell in A Joseph Campbell Companion: Reflections on the Art of Living